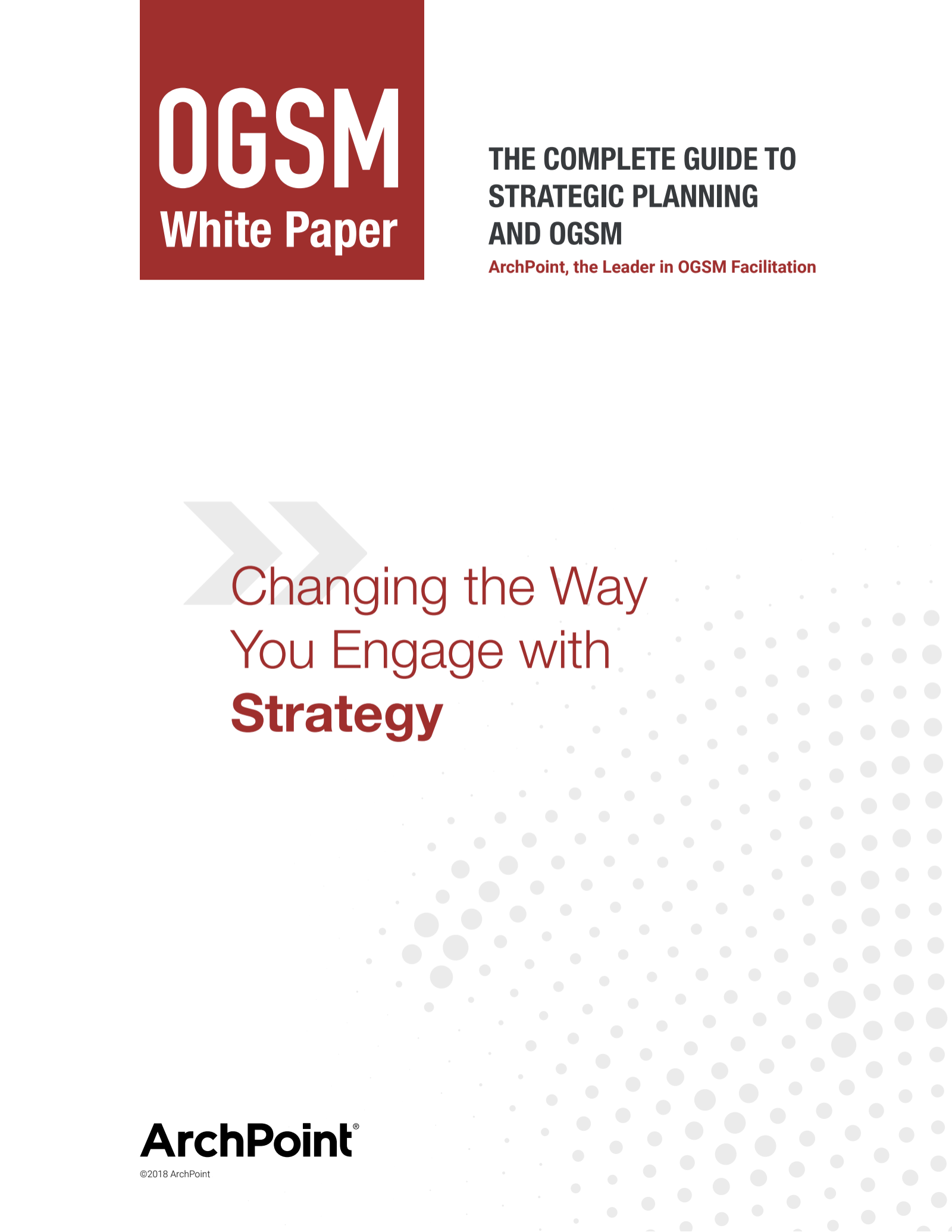 The Complete Guide to Strategic Planning and OGSM
Fresh perspectives & big ideas to increase productivity & growth
resources
Recent ArchPoint Publications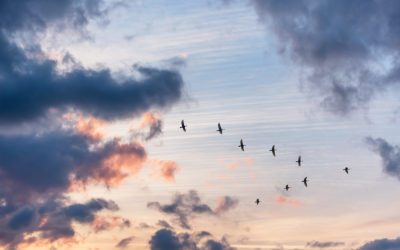 As we grapple with the repercussions of the coronavirus pandemic, there is one thing we can be certain of, that absolutely nothing is certain. The pandemic has challenged our sanity with opposing information coming at us from all directions, made us buy shopping carts...
Get Insights Straight To Your Inbox.
When the time comes for strategic planning, it can be hard to know which framework to choose for your organization. Since popularized in the late 1950s, hundreds of strategic frameworks have been developed and used by organizations of all types, sizes and stages in...
I have been working in human resources for over 25 years, but it still amazes me how many different views there are of the function. Yes, I hire and fire people. No, I don't act as a snitch for upper management. Yes, I train and develop. No, I don't decide what...
ArchPoint welcomes Erwin Zijlstra to its growing international team. With experience in strategic planning, internal communications and public and media relations, Erwin helps leaders create a strategic vision, drive transformation and change, improve brand...
We are excited to introduce Kris Breuer as the newest partner at ArchPoint Consulting. With over 25 years of experience developing and delivering strategic HR plans and programs, Kris has been a key driver of organizational change for companies such as Dollar Tree,...
Innovation is often associated with radical, pioneering products and services that fundamentally change the way we interact with the world. Those items that take decades in intense product development and testing, sprung from great minds and very large R&D...
A few months ago, I woke to find our kitchen table covered in water. Thinking it was a spill from the previous night or some shenanigans caused by the dogs, I sopped up the mess and went about my day. Upon reentering the kitchen 30 minutes later however, the water was...
Our client is a pioneer in the synthetic lubricants industry leading innovation and providing answers to the biggest challenges facing the vehicle and specialty equipment market. They have been catering to the growing needs of the automotive, power sports, industrial...
My wife Rachel and I recently went on a week-long hike through the Andes Mountains. I finished the trip with the inner peace and tranquility that comes from a week sans iPhone surrounded by natural beauty with my bride, and with some ancient Inca wisdom shared by our...
There is a workplace ritual in which despite being somewhat outdated, frequently unnecessary and often inefficient, we continue to participate. This ritual consumes an average of six hours per week of employee time and 23 hours of senior management time. It generates...
The average organizational leader spending 20+ years in the in management & C-suite will be involved in hundreds of hiring decisions, allocate millions of dollars in resources, develop strategic plans on an annual basis and impact thousands of culture and...